The perfect dentist giveaway! A custom dental implant shaped USB flash drive.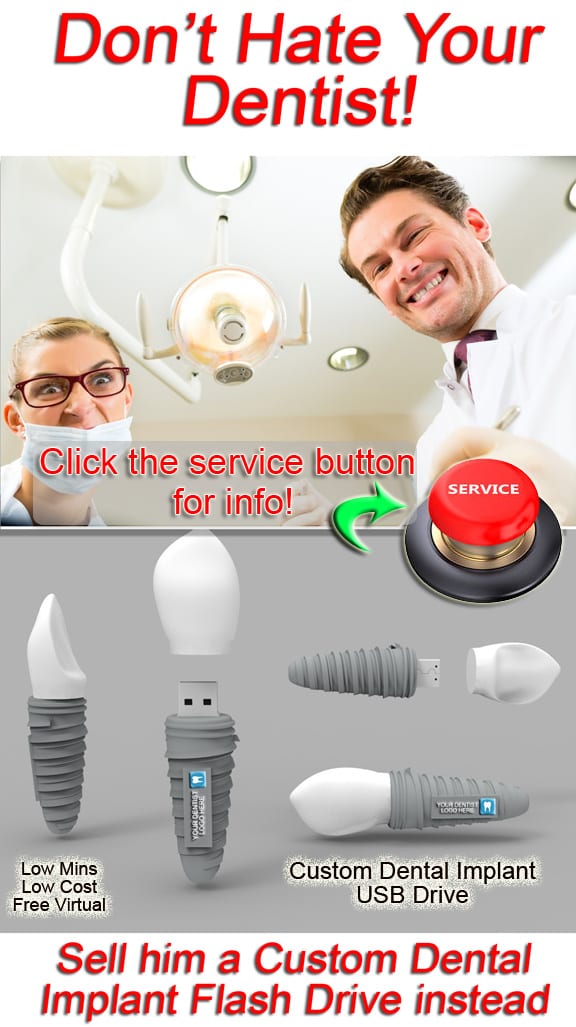 Sell Your Dentist  a Custom Made Dental Implant
USB Flash Drive
4 GB $4.48 each (net)
8 GB  $4.98 each (net)
16 GB $5.99 each (net)
3 week turn time….!
send us their logo and we will do a
free
virtual proof!
 Domestic Design and Customer Service
——————————————–