What Promo Crunch can do to help your business.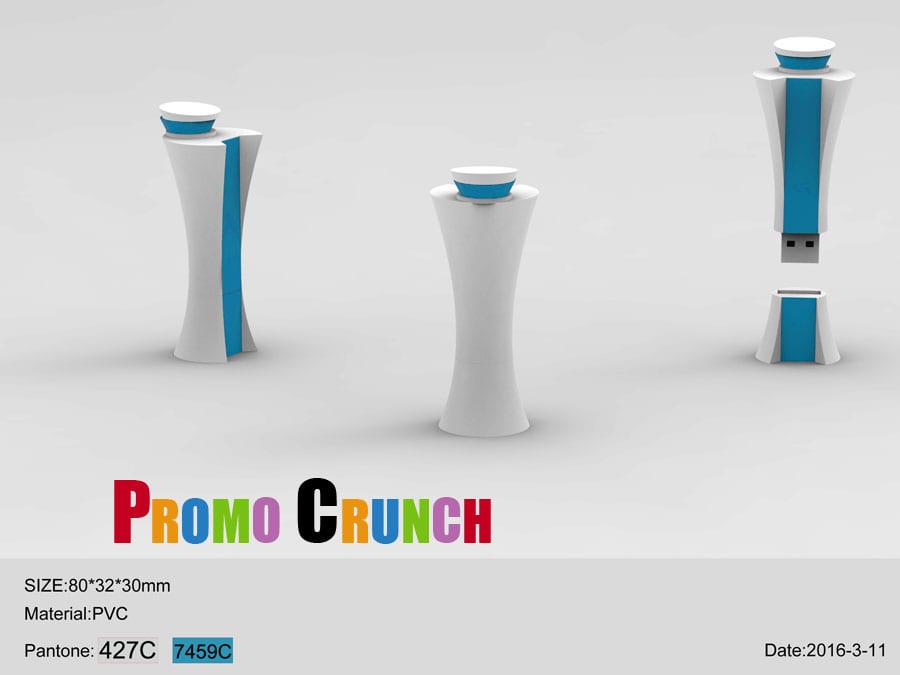 Promo Crunch is a design firm and factory that designs and delivers custom shaped and in stock Flash Drives, Power Banks and Bluetooth Speakers.
We don't try to be everything to everyone (i.e. we don't sell pens' mugs, t-shirts etc). Instead we have, for over 10 years, specialized in turning your logo or product into something unique that promotes your business to the marketplace and to your clients.
Would you like more info or e FREE Virtual Proof?…email john@promocrunch.com
Click on the sit links below to visit our specialized sites:
Custom shaped Flash Drives www.USAcustomflash.com 
Custom Shaped Power Banks www.PowerBankPromo.com
Custom Bluetooth Speakers www.BluetoothSpeakerPromo.com