Custom shaped promos increase marketing presence. Turning your logo or product image into a custom shaped promotional product increases marketing impact by up to 200%
It is now possible to increase your marketing quotient by up to 200% simply by turning your logo or product into a custom shaped promotional product instead of simply putting your logo on a promotional swag.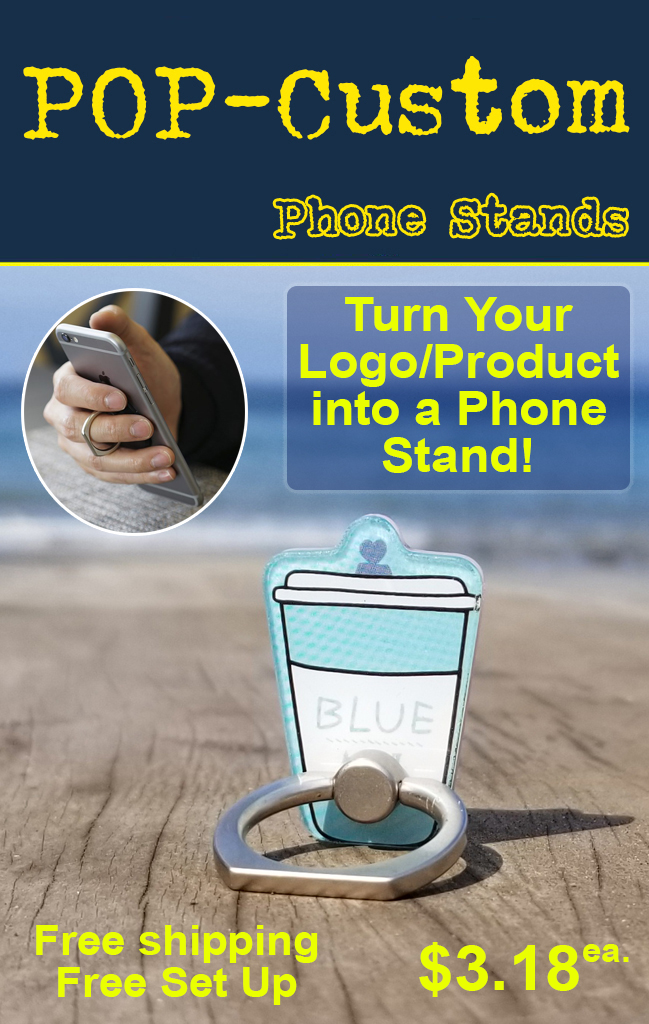 Promo Crunch and Promo Motive are specialists in turning your clients product or logo into a custom shape. For nearly 20 years we have been turning clients' logos and iconic shapes into something special in the promo field.
The custom shaped pop phone stand is just that style of idea. For a low min order of just 1000 pieces at a net price of $1.88 (that includes shipping and set up) we can make this happen. Think of your clients' business. Do they have an iconic shape that can be turned into a phone stand?
CALL US OR E-MAIL. WE LOVE TO TALK!
Call us anytime 7 days a week from 8 am – 6 pm.
Our toll free number is 1-888-908-1481 or email [email protected]
We do other custom shapes!
Other custom shaped ideas include custom USB flash drives and more. See below.