What is a Keysmart key ring replacement system? In 2018 even your bulky oldschool key rings are being reinvented!
The Keysmart is a total reinvention of the way we manage our house, work and car keys.
In 2018 it seems that just about everything we have become familiar with is getting a major makeover. In fact, many things that we have taken for granted as being static in their design are getting redesigned. The latest is the key ring which is now replaced by the Keysmart key ring replacement system.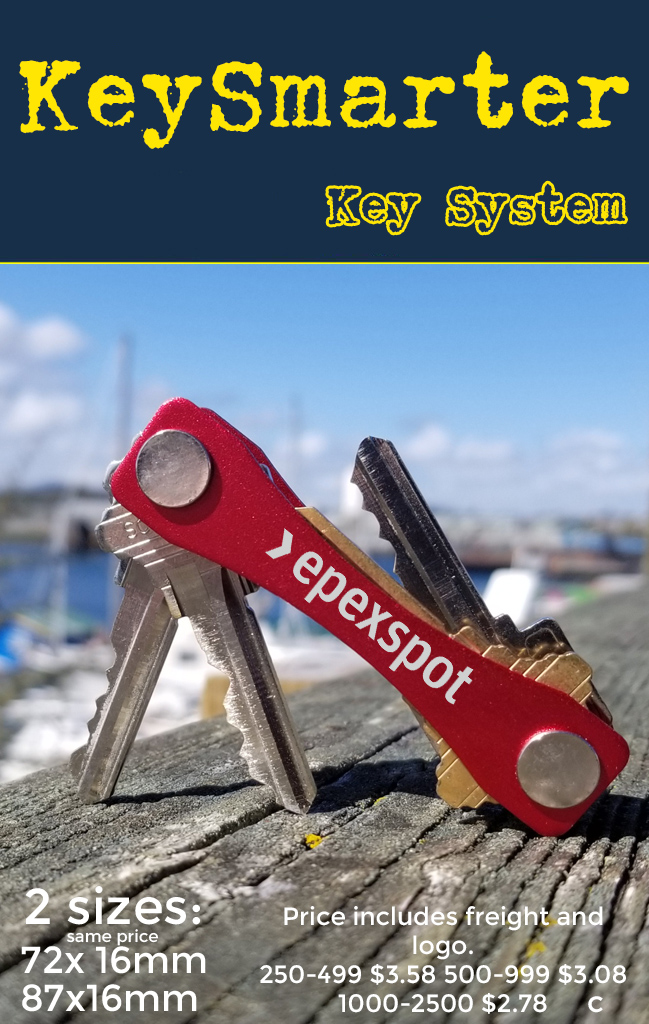 "This swiss style key holder will create the perfect pocket organizer and minimalist keyring. Incredibly versatile with a wide selection of accessories our Keysmart key organizers can fit up to 100 keys with expansion."
Promo Motive is the place to get your logo'd smart key holder. Min order is just 250 units. Shipping and set up are always free.
Tired of those bulky key rings? Get smart, get Keysmart.
Keysmart is the first true key system to replace the outdated key ring. Now you can have your keys held safely and securely in this state of the art Keysmart key organization system.
These are perfect for tradeshows, b2b marketing and for the promotional products professional. Get smart, get key smart!
"Get Your Logo On It!"
CALL US OR E-MAIL. WE LOVE TO TALK!
Call us anytime 7 days a week from 8 a.m.- 6. pm.
Our toll free number is 1-888-908-1481 or email [email protected]