The promo industry gets a great new idea for their customers' logo: the eco-friendly, 100% rip proof, waterproof and recyclable Tvyek PPR paper wallet!
Promo Motive is at it again with a promo friendly, logo embracing new idea, the PPR Wallet.
The paper wallet has been a huge hit at retail with their artist friendly Tyvek wallets and clutches. Hipsters, Millenials, Geeks and 40 somethings are embracing this idea. Why?
Tyvek is an amazing material and its properties such as acceptance of a full color imprint, waterproofing and 100% recyclable materials make it the perfect product for the promotional product industry.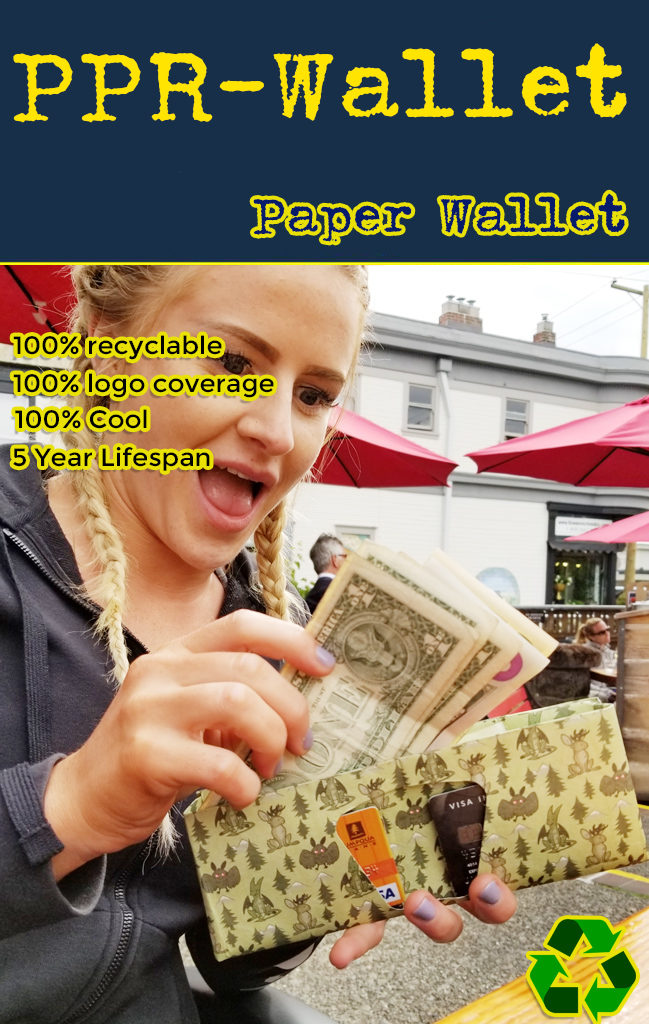 The PPR Wallet is the perfect sales idea for forward thinking promotional products professionals and their millennial clients.
We have been a supplier for 20 years and pride ourselves on supplying to distributors a select offering of trending and on-point promotional products. We do not sell everything but what we do sell is what you will want to know about. (Visit our home page.)
The Eco-friendly paper PPR Wallet is a huge hit with Millenials, Geeks and Hipsters.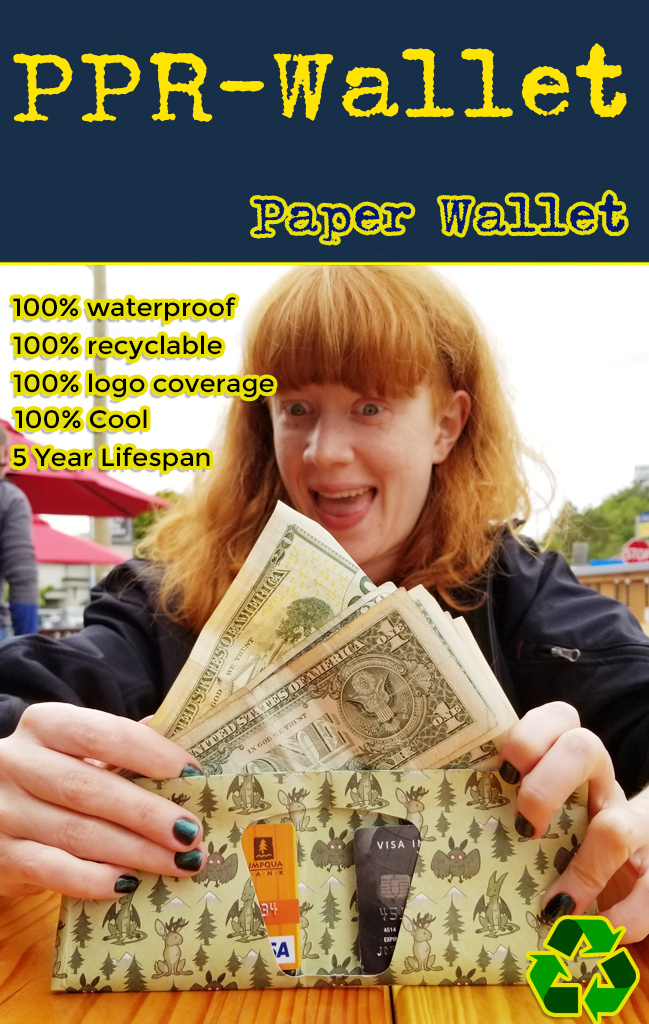 At the end user retail level, these paper Tyvek wallets can sell for upwards of $25. In fact, here are 3 links to retail sites that sell a similar product.
Net distributor prices for our product PPR Wallet are not as of today (June 1/2018) firmly set. The PPR Wallet is releasing in Fall 2018 (August 15 date).
However, we anticipate that a min order of 250 units with a net price of between $3-4 including set ups and freight to your door from the factory.
What do you think of this?
Please email your questions and comments to

[email protected]