Promotional Product specialists are thrilled to now sell the folding reusable drinking straw.
The ad specialty industry is always on the lookout for new ideas that are trending and none is newer and more on point than Last Straw, the folding reusable drinking straw from Promo Motive.
Trendspotting is the domain of promo swag supplier Promo Motive. Their research department specializes in identifying trending ideas and bringing them to market.  The hot new idea is the folding straw called Last Straw.
The promotional product category has been in a major sea change in the past 2 years!
The world of swag has been in major upheaval over the past 24 months as short burst trends have come to the forefront quickly and disappeared just as quickly. No trend was more lightning fast than the fidget spinner. This burst trend landed for 5 months and savvy suppliers like Promo Motive were able to capitalize on it and reduce risk by not having inventory domestically, instead airing in all orders direct from the factory floor to the customer's door.
" We specialize in rushing popular trending ideas into the ad specialty marketplace faster and less expensive than other suppliers!"
The next big trend is identified and it's the folding reusable drinking straw.
The folding reusable drinking straw could easily outstrip the fidget spinner in popularity. The reasons are simple.
Cities and states are moving to ban plastic drinking straws. Major cities like Vancouver and Seattle have outright banned the plastic straw. The UK has outlawed all plastic straws and other European countries consider the same.
The Last Straw, the world's first collapsible, reusable drinking straw for your logo. Clean, compact, and totally awesome: for any business that wants to rid their lives—and the planet—of single-use plastic.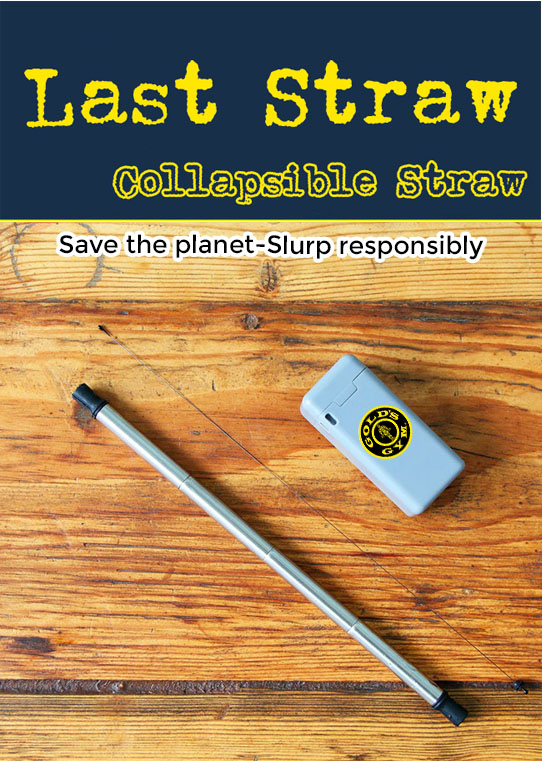 Available NOW! Delivery in 2 weeks. FREE Shipping, FREE Logo!
The folding straw comes in great colors and is available with your logo in up to 3 colors. Call us anytime 7 days a week from 8 a.m.- 6. pm. Our toll free number is 1-888-908-1481 or email [email protected].