In 2018 the promotional products industry is finally getting on the green bandwagon.
Promotional products or swag are not generally known for their eco-friendly approach but now there are a number of green friendly promotional ideas, the one we are looking at is the Folding Drinking Straw.
The folding collapsible drinking straw is a Kickstarter darling and a leading edge eco friendly idea. It is also now a perfect promotional product aka swag for your next event or b2b marketing campaign.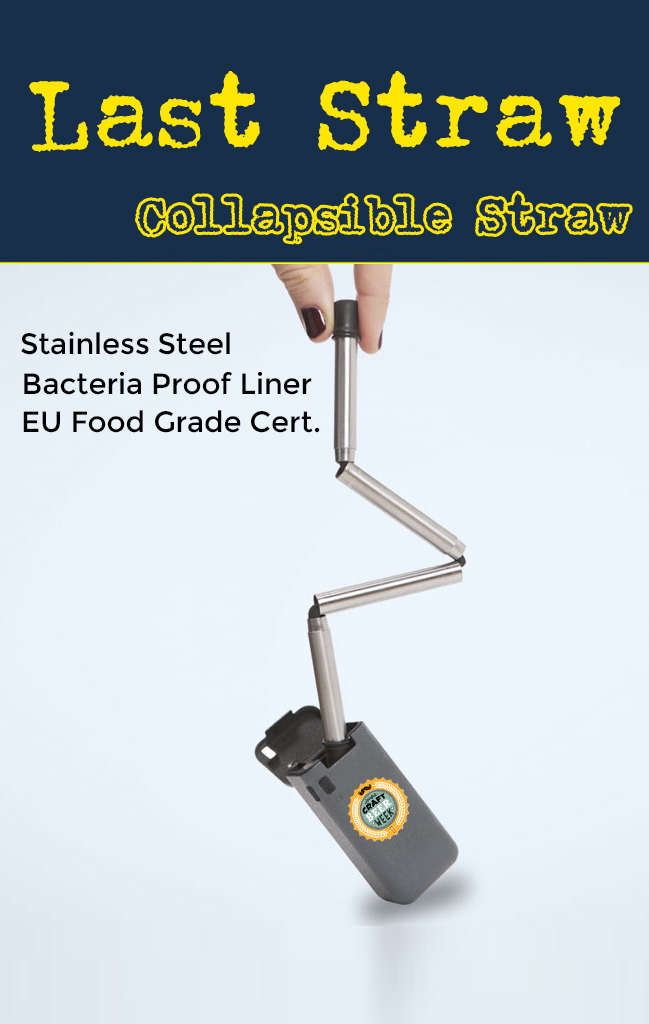 Promo Motive, one of the promotional products leading edge supplier of newly trending ideas is pleased to offer the Last Straw folding straw for your clients logo or event logo.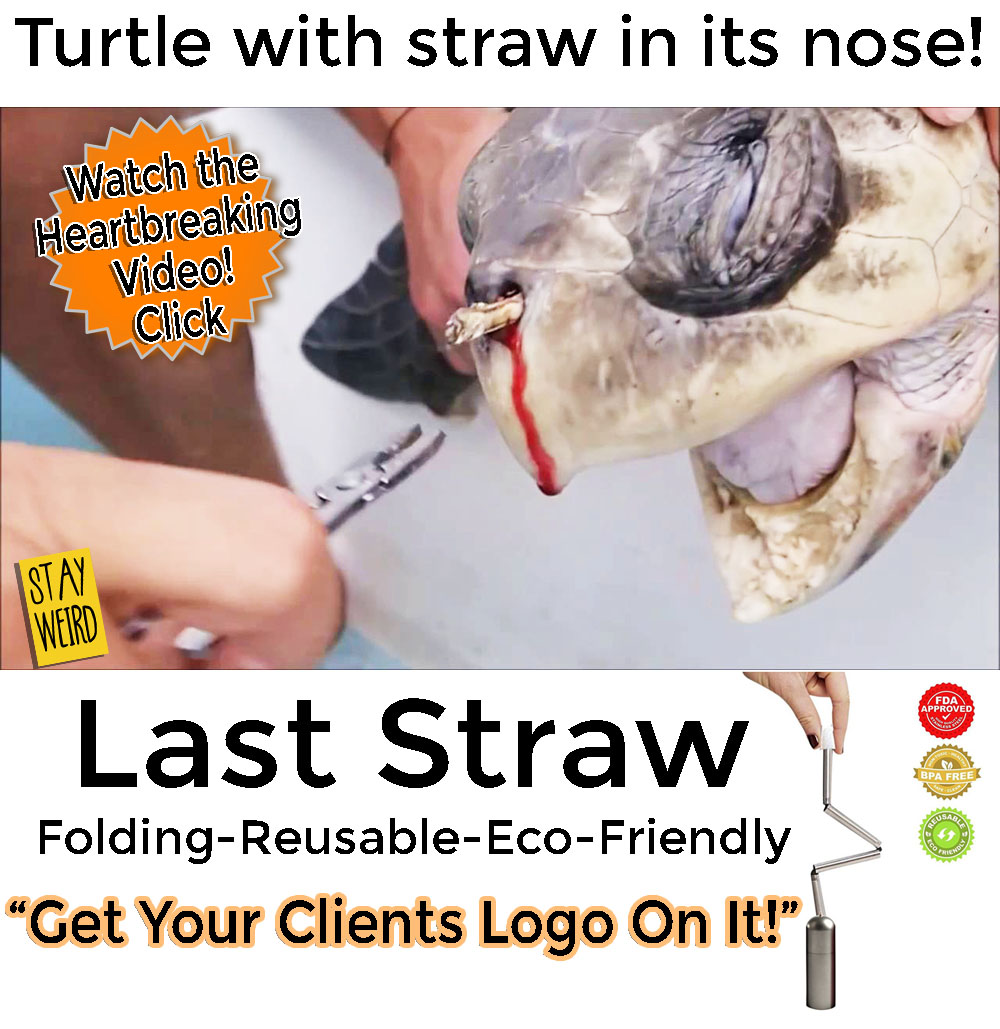 Where Did This Idea Come From?
The idea for the reusable folding drinking straw came about as a result of a video captured by environmentalists and scientists operating out of Costa Rica in late 2017. Seen by over 30 million people, this video has instigated the ban of plastic straws around the world. If you want to watch the video be prepared to be heartbroken by the images.
Cities, Countries, Counties and States Move to ban Plastic Disposable Straws.
In an unprecedented move, cities are moving to ban plastic straws.  Major corporations like McDonalds are also moving to ban plastic straws. As well, 16 countries have banned them.
The Folding Reusable Drinking Straw as a Promotional Product?
The folding reusable drinking straw called Last Straw is the perfect idea for a promotional product. The reasons are simple.
Getting your logo on something so "on point" – so trending – makes your logo and brand look to be ahead of the curve. It also shows the people who get and use the reusable folding drinking straw that your brand is eco-friendly and eco-conscious.
Would you like to know more?
CALL US OR E-MAIL. WE LOVE TO TALK!
Call us anytime 7 days a week from 8 a.m. – 6. p.m. Our toll free number is 1-888-908-1481 or email [email protected].