In marketing….it seems like things that were once a good marketing idea (ie cigarette ads) would never go away.
Now, it seems insane to think of putting out a cigarette ad and even crazier to put a baby or a Doctor in one!
The same can be said for your promotional products marketing….Are you still using the same old T-shirt, Pen or Sticky Note? Why not try to market your brand ad or idea with a custom shaped USB or Power Banks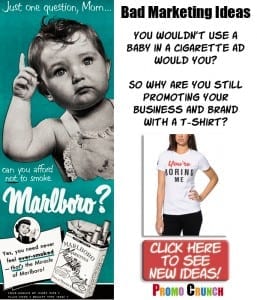 Check out this amazing gallery of 1950's Vintage Cigarette ads.
[foogallery id="3132″]