AMAZE BALL Fidget Puzzle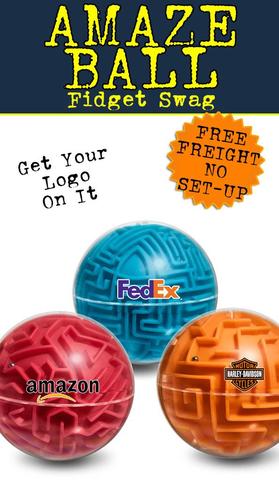 The Fidget Phenom carries on with the AMAZE BALL FIDGET PUZZLE. In an effort to capture the super trend fidget spinner with the latest in gameboard trends combined all into 1 great fidget puzzle called Amaze Ball. Promo Motive has been the leader in fidget promotional swag.
The Amaze Ball is small globe shaped puzzle ball has several internal mazes that allow the user to move a small metal ball from the start position through the maze and until the ball reached the final hole. This Amaze ball harkens back to a simpler time when maze puzzles were all the rage.
Get your logo on a Amaze Ball . If you are interested in the AMAZE BALL please contact [email protected] or call Promo Motive at 888-908-1481. Visit the Promomotive site here or feel free to visit our custom flash drive site Promo Crunch