Promo Crunch. The worlds coolest custom 3 D flash drives.
Hard to believe but we have been in business for over 18 years as the world's best designer and manufacturer of 3-D custom flash drives.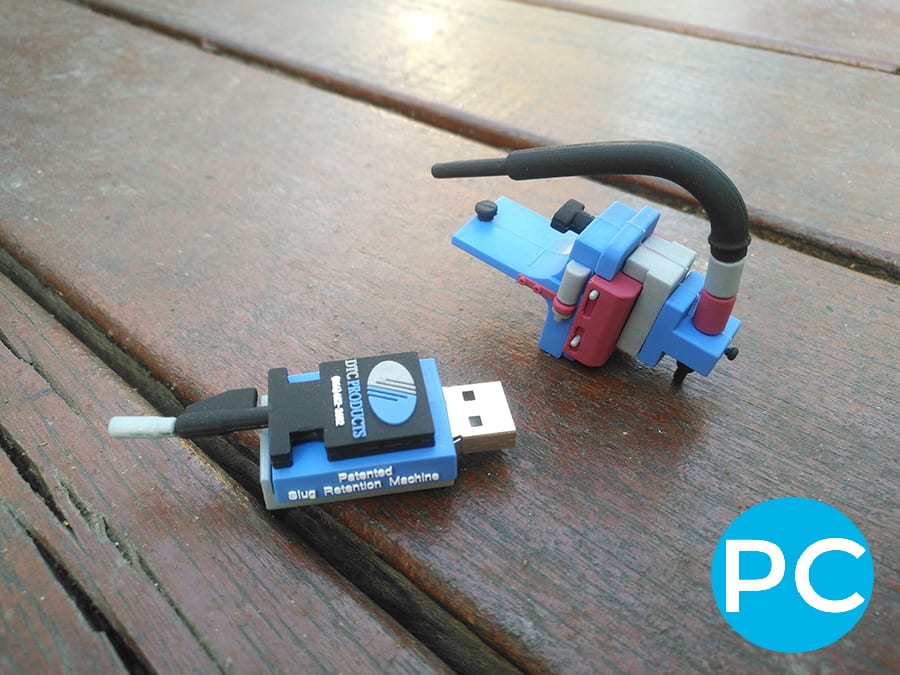 In those nearly 20 years we have turned 1000's of our clients products logos and ideas into what we think are the most amazing 3D custom flash drives.
Recently we did a Slug Retention Machine which I confess I have no idea what it is, but the client loved it. (see above).
The client called us 1-888-908-6932 or email me [email protected] and sent us their logo and some pictures of the Slug Retention Machine.
We did a 3D virtual design proof, at no charge. they approved and then 3 weeks later we produced a
Slug Retention Machine 3D flash drive. Who knew!