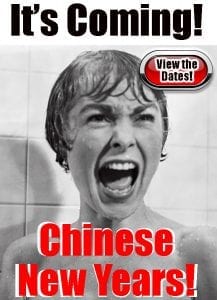 Nothing strikes more fear into the hearts of marketers everywhere than Chinese New Years (or CNY for short!)
CNY is China's major domestic holiday and even though the calendar only says it last 5 days the reality is much different.
This year….the date of CNY is Saturday January 28th but the reality is the factories will be closed from the 20th of January until around Feb 7th or 8th.
You have been warned 🙂
[metaslider id=739]