Custom USB Flash Drives are a great way to ramp up visitors at your next trade show. 
Tradeshows are an integral part of all businesses marketing strategy. The purpose of a tradeshow giveaway or better known as Promo Swag is to attract quality customers to your booth to engage with them and present your newest product offerings. 
Bespoke flash drives are an amazing way to get those people to engage with you. How to make this happen? 
Consider if you have an iconic or unique shaped product or service. Think of this…You're a plumbing supply company, the iconic images/products include a wrench, plumbing pipe, toilet and a half dozen other ideas.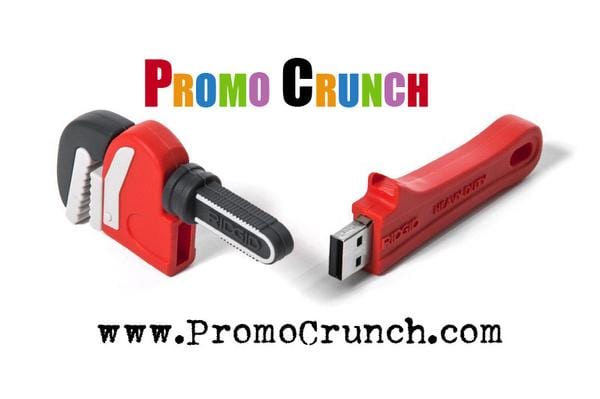 Send us a few pictures of the idea…(ie 3 or 4 pics of the wrench) along with your logo. Send the info here. 
Then give us 24 hours and we will present you with a 3D rendering we call a CAD of the wrench design. Min order is 250 units and the price is about $6 buck or so if you do a 4GB to 8 GB. 
Call to communicate 888-908-1481