The collapsible reusable drinking straw is set to enter the promotional products marketplace in the Fall of 2018.
Darling of Kickstarter, the reusable and collapsible stainless steel straw is the ideal new idea for the ever-changing promotional products marketplace.
It seems almost daily we are seeing ideas that have been around forever suddenly reimagined in new and interesting ways. Today's new redo is the drinking straw.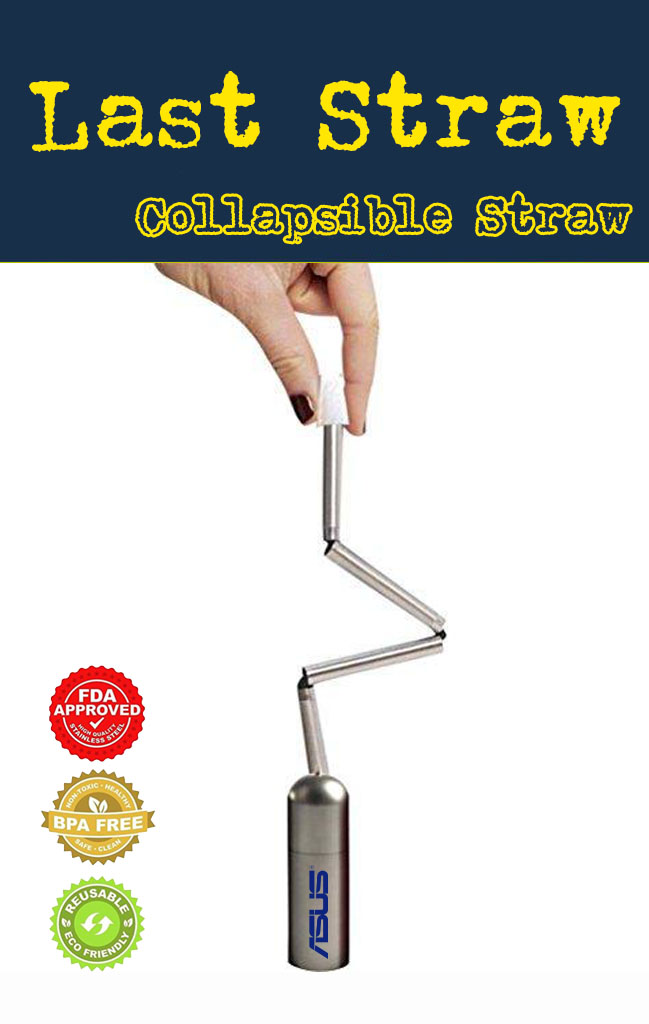 The Turtle Video that changed the world!
Sometimes just the simplest and most graphic imagery can change people's minds and focus them on the problem at hand. The genesis for the reusable collapsible straw was this amazing video of a sea turtle having a straw removed from his/her nose.
The World responded in a way that no one could imagine!
Single use disposable plastic straws are now being banned in over 20 countries and hundreds of states, provinces, cities and communities across the globe. Even McDonalds is starting to ban plastic straws?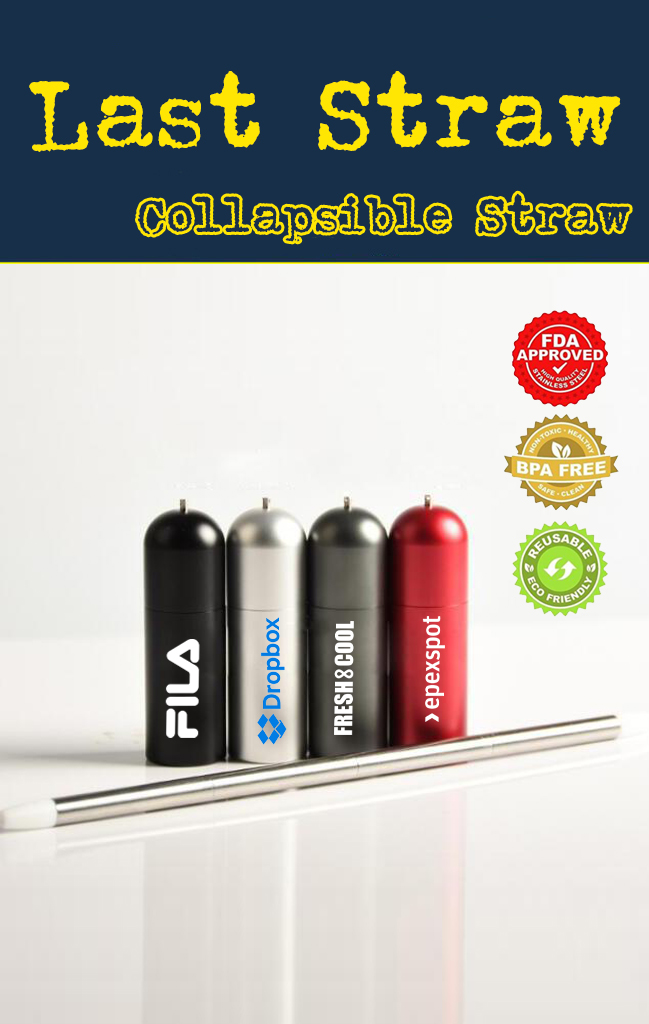 Promotional Products Industry Leads the Way…
The promo industry, which is often seen as an offender in the eyes of many for the amount of disposable plastic items it produces, is keen to be on the edge of this movement with several suppliers positioning themselves as leaders in the supply of the reusable straw.
Overcoming distributor objections is easy!
Distributors have been lighting up forums on Facebook and more spelling out worry about product safety. Not to worry, these collapsible straws are made from food grade stainless steel (incapable of supporting bacteria) and lined with a food grade silicone tube (also incapable of supporting bacteria). The straws also come with a cleaning widget. No worries.
For more info contact us at 1-888-908-1481 or email [email protected].