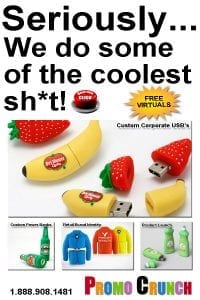 Promo Crunch is unique as a promotional products supplier.
We own the factory in China and produce custom Power Banks, USB Flash Drives, Bluetooth Speakers and Custom Cables.
We do all of this from our cozy comfy headquarters in Arizona.
We are American and speak English…(How amazing!)
We make it simple!!!!