The PPR wallet is taking the Tyvek paper wallet from the rarified regions of hipster retail and putting it into the promotional products business.
PPR Wallet: the world's best Tyvek paper wallet for your logo or event.
The PPR Wallet is are made from extremely durable Tyvek® paper. Tyvek® is paper-thin and all paperwallet accessories are carefully designed and folded to create fully functional modern accessories. Tyvek® is also elastic, waterproof, and long-lasting, and is built to keep up with your busy life.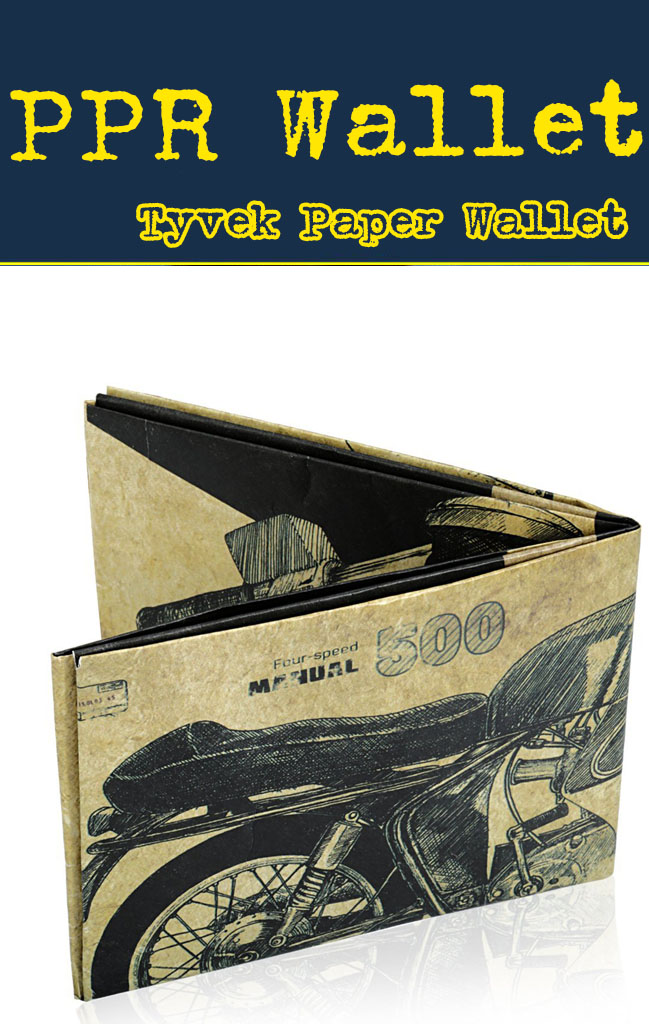 Slim, simple and designed by artists, the PPR wallet guarantees endurance being made from waterproof, tear proof and 100% recyclable Tvyek. The expandable material allows a total of 18 credit cards and plenty of cash!
PPR Wallet is made from one continuous piece of Tyvek® smart material with an option RFID seamlessly integrated into the fold. This makes it virtually unrippable and highly resistant to wear and tear all while keeping your private electronic information safe from theft.
Apart from being super-durable, the Tyvek® we use for the PPR Wallet is also water-resistant, so rain or shine, you know you're protected.
Check out this unboxing review of the Mighty Wallet!
Coded C Distributor Pricing includes freight and all logos!
Yup you heard it right, FREE shipping, NO set up fees and NO ridiculous extra costs! 3 week delivery.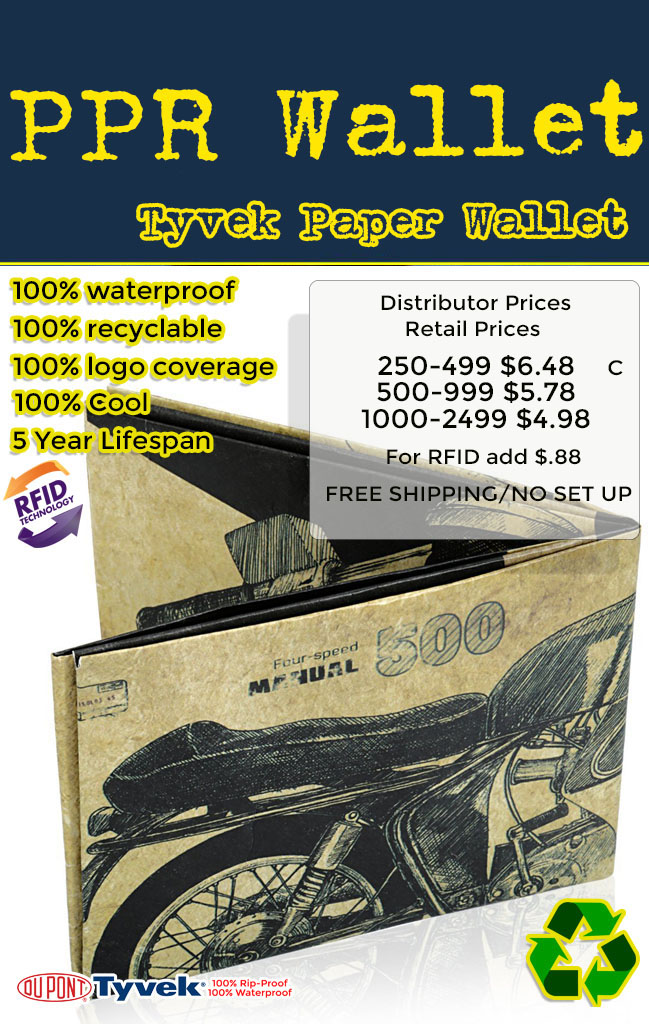 Get a Free Virtual Design Done!
Want to see what your client's logo looks like with a free virtual proof? just send us your art to [email protected] 
Check out some of the most popular designs done at retail to get an idea what a promo PPR Wallet will look like!
Get innovative with your clients logo, give it a retail look. Perfect for the millennial client.