YOUR SMARTPHONE? IS THIS THE NEXT FRONTIER IN PROMOTIONAL SWAG MARKETING?
IF A SINGLE WORD ANSWER IS BEST, THE ANSWER IS YES!
For years, decades even, just about everything from the lowly T-shirt to coffee mugs, pens and padfolios have been fair game for promotional advertising. The purpose has been and remains a simple one. To imprint your brand and logo into your clients mind for the least amount of cost per imprint.
"IT TAKES 7 IMPRINTS TO MAKE AN IMPRESSION"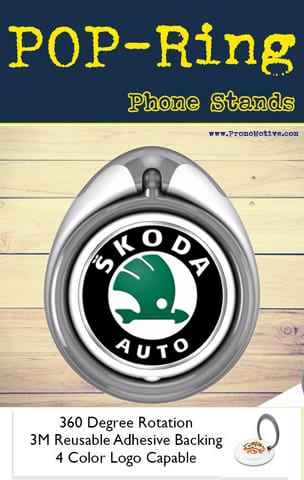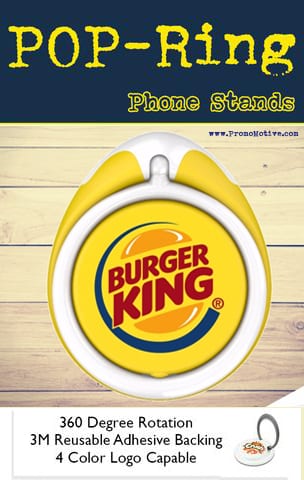 The adage "It takes 7 imprints to make an impression" is an old one but one that still holds true.
Basically it goes like this. To be made sufficiently aware of your logo or brand a prospective customer must see the brand (imprint) at least 7 times!
YOUR SMARTPHONE IS THE NEXT MARKETING FRONTIER!
Love them or hate them, smartphones are here to stay and they are everywhere. Curiously, until now, they have evaded effective branding. Phone cases are too varied to be bought in bulk and imprinted and the various "accessories" on the market have not shown to have any traction. So why does the phone holder and phone rings buck the trend?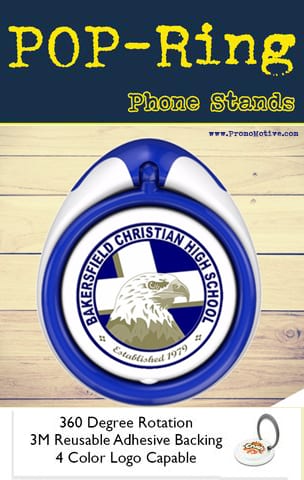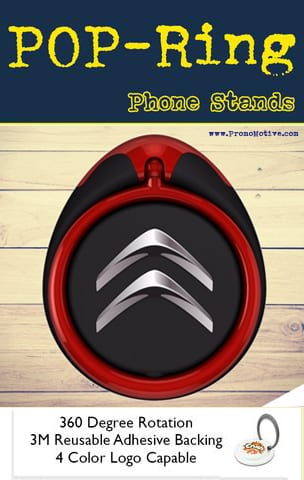 THERE'S AN APP FOR THAT!
Apps like Facetime are turning smartphones into real life video conferencing tools. To be effective, the phone needs to be stable for best video effect and at the same time a stand lets the user have both hands free to be expressive! (afterall, don't we all have a little Italian in all of us? 🙂
SELFIE STICKS SUCK!
The selfie stick had its day but is now as stinky as yesterdays fish! In the end it never was a good branding vehicle and using one often came with DORK attached to the user. But the real reason is as follows.
The selfie stick made for good "selfies" because the reach of the stick gave the smartphone cameras of 3 years ago enough distance to the subject to provide a great shot. However, the latest generation of smartphone cameras are so good they no longer need that distance (focal length) to the subject.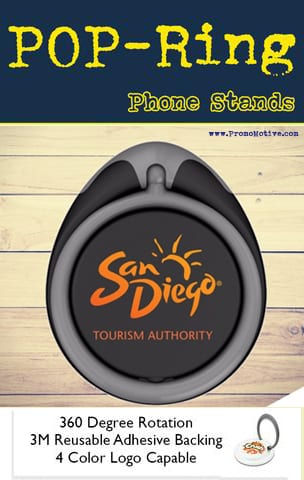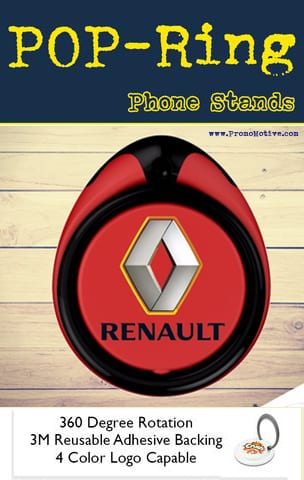 WHAT ARE THE OPTIONS?
The options for attachable phone stands for your smartphone are many. Here are just a few. Visit the Smartphone stand gallery.